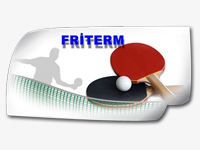 Tennis team was created from the players who ranked in the table tennis tournament held in 2011 at our plant.
Table tennis teams consist of male and female teams.

Table tennis team annually attends the tournaments organized by Kocaeli Inter-Agency Table Tennis Sports Association.

The team continues practicing for the new season by having regular trainings with our professional table tennis trainer Mahir Ozbayrac in the social area of our plant every Tuesday and Thursday between: 17:30-20:00.